| | | |
| --- | --- | --- |
| | ZZZZzzz.... | The page you read is about the Dream Team. Their Leader could control dreams, even it's own. Their Co. Leader could scratch and cut the whole moon. Their 2nd Co. Leader could zap them to sleep. All of the 3 is a Jedi Master. |
| | | |
| --- | --- | --- |
| | YOU'RE SUMMONED! | You are summoned! The page you are reading is about a leader of his/her respective teams. They usually are stronger than their teammates. |
Pikachi Windlow

Vital statistics

Position
Main Protagonist, Leader, Explorer
Species
Pikachu
Age
10
Nickname(s)
P (Gumball Watterson (sometimes))
"Sweet"heart (Stella Cactewy later)
Status
Exploring

Physical attributes

Height
2 feet
Weight
12kg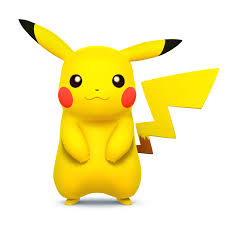 Appearance
Edit
Early Concept
Edit
Pikachi is just a blue pikachu, but was cancelled.
Final Design
Edit
He is now a normal pikachu, but later he has the explorer badge, a backpack and a cap.
Known Moves
Edit
Thunder Jolt
Tail Slap
Tera-volt (In progress of learning.).
Pikachi is the first main protagonist to have a family name, the second is Gumball Watterson.
Ad blocker interference detected!
Wikia is a free-to-use site that makes money from advertising. We have a modified experience for viewers using ad blockers

Wikia is not accessible if you've made further modifications. Remove the custom ad blocker rule(s) and the page will load as expected.